MariTEAM Yachting - where it all started in 2017 with the two helmsmen Albert Gerritsma, Yacht Consultant, sworn yacht broker and appraiser and Gert van Barneveld, exclusive Yacht Consultant for Grand Banks Yachts, we have expanded with 2 more crew members.
Jesse Peek, sales support & the captain of our team joined the team in early 2018. Michelle van Barneveld, sales support and first mate at the office, has been completing the quartet since the beginning of 2019.
By writing our advertorial for the Yearbook 2019 of the Amicale Grand Banks West- Europe, a matching photo shoot was inevitable. Hereby you will find the images of the MariTeam team!
More about our advertorial and news about MariTeam Yachting will follow soon.
'We are ready for the commingsailing season'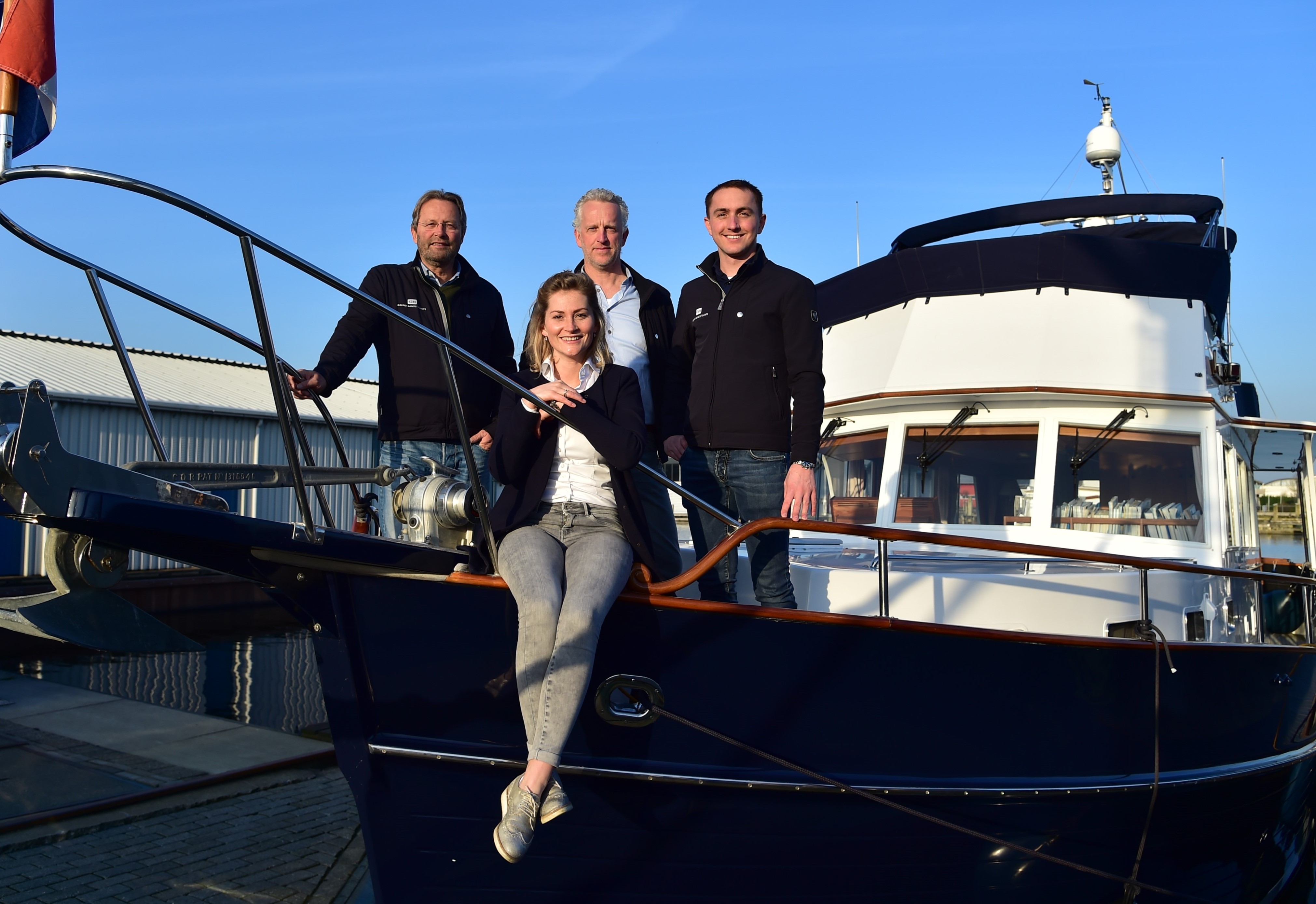 Gert van Barneveld    Albert Gerritsma    Jesse Peek
                                                                                                                                     &
                                                                                                                  Michelle van Barneveld